Kakogawa restaurant

〒675-0012
175-1 Noguchi Noguchi-town, Kakogawa City, Hyogo Pref.
Call:079-426-0980
Fax:079-426-0981
Hours:
11:30~14:30(L.O)/17:00~21:00(L.O) *For course meals L.O.20:00
Open for lunch and on Sundays
Regular holiday: Monday, Tuesday
(For the time being, due to a shortage of staff, we will be closed every Tuesday from July 25, 2023. We will be open on public holidays(Kakogawa store only))
Credit card:Yes (VISA、JCB、AMEX、Diners)
English

Chinease

Private Room

VIP

Parking

Groups

Large Bus
A thick red flavor and sweet scent of fat make the perfect melty flavor!
Our restaurant has been purchasing and serving grand champion Kobe Beef, which is selected by strict standards from Tajima Beef to become Kobe Beef, and then selected even more strictly, making it a rare treat.
It's flavor is superior in meat quality, flavor, and scent, and is the perfect item for a rich dinner or a special anniversary.
Our expreience chefs' hands flow in front of your eyes to stimulator your appetite with garlic scent and the sizzling sounds of cooking meat. Use your 5 senses to their fullest and enjoy a special time.
The interior of this restaurant has a stately atmosphere fitting to this extraordinary steak. We hope you will be satisfied by the luxurious atmosphere and enjoy a slow and relaxed time.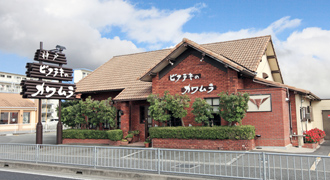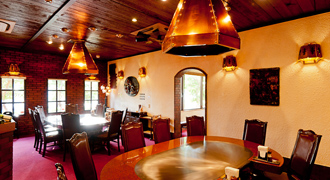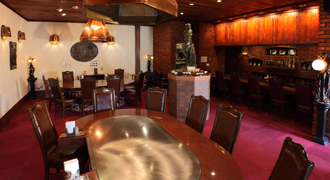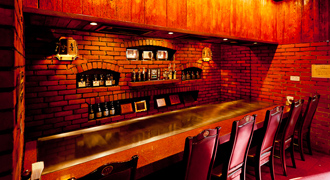 Floor map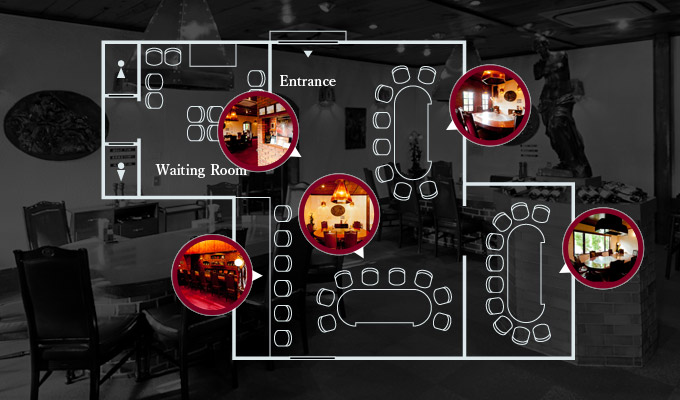 * Click on the number to see photos of the restaurant's interior.
Dishes
Enjoy our world famous rich flavor in a space with a coordinated stately atmosphere.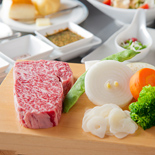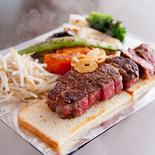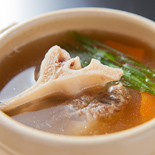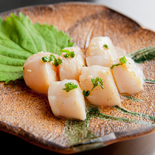 Access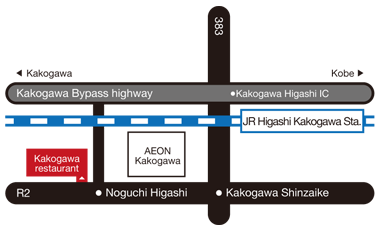 Access by train
JR Kobe Line Higashi Kakogawa Sta. / 15 min. walk
JR Kobe Line Kakogawa Sta. / 35 min. walk
JR Kakogawa Line Kakogawa Sta. / 35 min. walk
Sanyo Dentetsu Beppu Sta. / 35 min. walk
Access by bus
Shinki Bus Kakogawa Sta. North Exit - Prefectural Kakogawa Medical Center - Konan Kakogawa Hospital Kakogawa Sati Mae / 4 min. walk
Shinki Bus Kakogawa Sta. North Exit - Prefectural Kakogawa Medical Center - Konan Kakogawa Hospital Noguchi / 7 min. walk
Access by car
Sanyo Expressway Kakogawa Kita IC / 29 min. by car
Sanyo Expressway Miki Ono IC / 32 min. by car
Sanyo Expressway Sanyo Himeji Higashi IC / 43 min. by car
Access from airport parking lot
Kobe Airport Parking / 106 min. by car